The BBABC has been chosen to participate in theHannaford Cause Bag Program for the month of May.
Just visit the Hannaford located at 4 Jenkins Road in Bedford,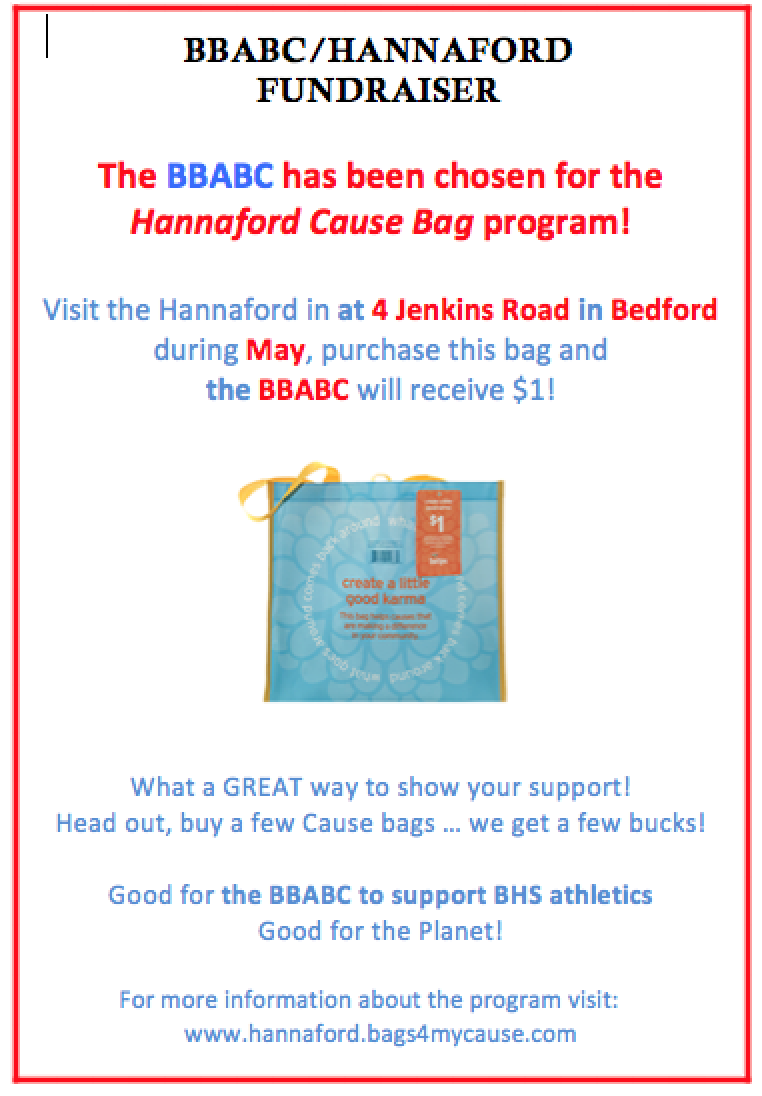 purchase the 'blue' Cause bag, and we will receive $1.
Good for the BBABC to support BHS athletics – and Good for the Planet!